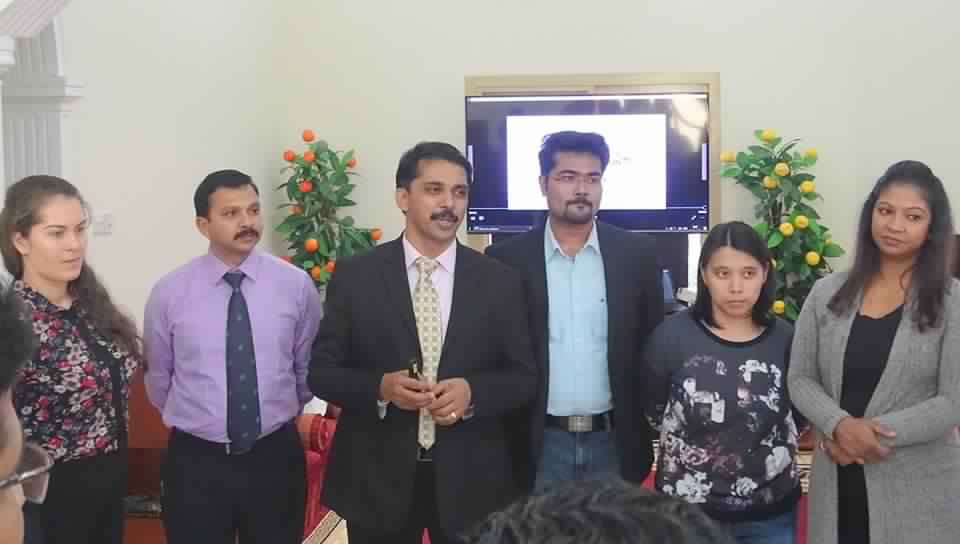 Organizations today globally suffer from a widening-skill gap that poses a great challenge to compete. Most corporate organizations are aware that employees are their vital asset and are investing on innovative trainings to update the employee's talent and prepare them for carrier advancement.
ISSTAC is truly honored to lead employees of many corporates to meet their organizational mission, values, and vision.
Training for Corporate Management - Upper, Middle, Lower, & Others
Adults Learning and Facilitation
Optimum Utilization of Resources
Vision and Mission Statement Analysis
Thoughts Encoding Practice (TEP)
Know Your Customer (KYC)
Emotional & Social Intelligence
Art of Delegation
Art of Inspiring
Art of Team Work
Recommended Corporate Trainings
Company Training Program: Updating employees' skills and preparing them for career advancement as a better trained and more productive skilled work force. This training is focused to generates higher employee satisfaction and retention.
Corporate Management Training Programs: A training program that focuses on providing a leadership framework to managerial employees with a simple, yet a profound perspective to unlock their innate capacities as a leader and to lead themselves and the company into success.
HRD Training Programs: Human capital is the most valuable and intangible asset of a company. A happy and motivated employee can deliver performance-oriented results increasing the profit and shareholder value of the company. Our HRD training program is aimed at educating the employees the big picture of a company's long-term/short-term goals, help them surface their limiting beliefs and cultivating healthy mental and physical fitness.
Corporate In-House Training Programs: In-house training programs are conducted within the premises of the organization engaging the staff. We customize the trainings to meet the needs and purpose of organization engaging with an exceptional follow-up opportunity after the training.
Our Core Programs
Thought Encoding Practice and Success Mantras – Two days' program for decision makers
Man Management - A comprehensive program for officers and managers (Two-day workshop)
Art of Leaders Delegation- One-day program for leaders
100 Mark in Marketing –Two-day workshop for marketing staff
Union of Universe – One-day training program for mixed group